Football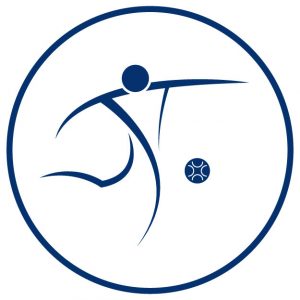 It is common knowledge that Football is played by millions across the globe and perhaps, it may be the world's most beloved sport. At the moment, there are 2 categories of Football available in the Paralympic programme: Cerebral Palsy Football and 5-a-side for athletes with a visual impairment. Of course, there is also adapted Football for other classifications such as Power-chair Football for wheelchair users.
Benefits of Football
You have probably heard about the magical qualities of football—the ability to destroy boundaries between strangers and bringing them together. Para Football is the same. In fact, it is arguably more wholesome because it includes impaired individuals to compete in Football on the world stage, with people of the same ability levels.
Regular football training brings about many health benefits. A characteristic of a football game is that players are always shifting between walks, jogs, and sprints. This form of low-to-high intensity shifts, and vice versa, tremendously improves cardiovascular health, lowers body fat and improves muscle tone. Running long distances during matches or in training also builds endurance, flexibility and strength.
Football is also a social sport. By playing together with teammates, individuals can learn important "soft skills" such as communication and cooperation. Creativity can also be imparted as players have to think quick on their feet to come up with maneuvers to outwit their opponent and keep possession of the ball. Overall, such team sports only bring about positive outcomes as teammates make successful plays together, improving everyone's confidence and self-esteem.
Cerebral Palsy Football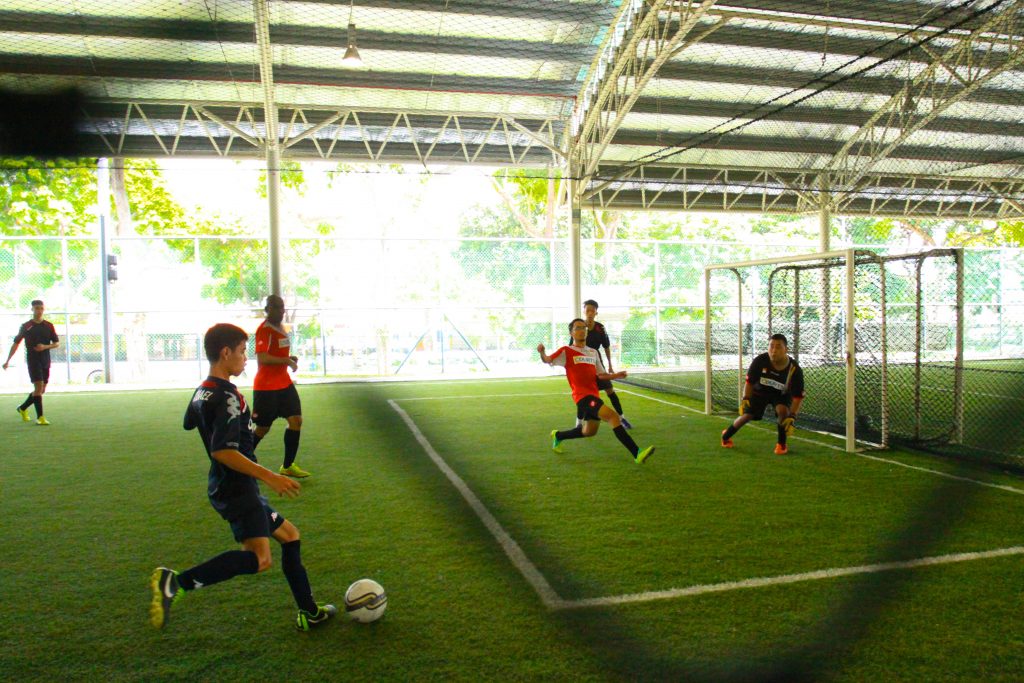 Formerly known as "Football 7-a-side," when it debuted at the 1984 Paralympics, Cerebral Palsy (CP) Football is open to individuals with cerebral palsy or an acquired brain injury. On the field, each team is made up of 7 athletes each, ranging from classes FT1 to FT3. Up to a total of 14 players can be registered on the list.
The sport mostly follows the same rules as 11-a-side football, except for the difference in several points: the pitch and goal area is smaller (70-75m, 50-55m). you can also underhand with one hand (for roll-ins). For fouls and corner kicks, defending players must stand 7m from the player on the ball.
Furthermore, there is no offside rule in CP Football, allowing for more play combinations. Both players and spectators can then experience a style of football which has much more action and of course, many more goals.
As with Para Sports, there is an athlete classification system:

5-A-Side Football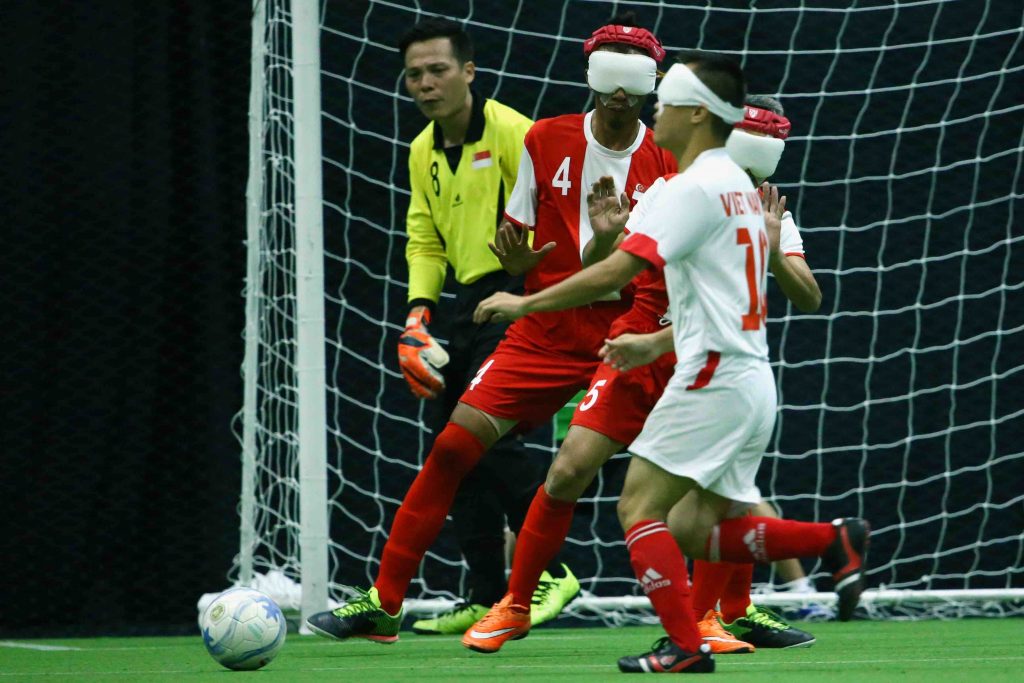 Football 5-a-side made its Paralympic debut at the Athens Games in 2004 and is open blind athletes. The rules are similar to the FIFA Futsal game, albeit with a few modifications. There are 5 players on the pitch—the four outfield players are visually impaired and use eyepatches and eyeshade, while the goalkeeper can remain sighted.
The ball used in Football 5-a-side has bells inside of it and makes noise when it moves, allowing the footballers to locate it. Players are not allowed to hold the ball stationary for more than four seconds. The crowd must also remain quiet until after a goal is scored, or when the ball is out of play.  During matches, each team is allowed three sighted guides to impart instructions to the players when they enter their (the guides') respective third of the pitch. These guides are the goalkeeper in the defensive third, the coach in midfield, and another guide in the attacking third.
A match lasts 50 minutes, consisting of 2 halves. If a match is drawn even after extra time, then like its 11-a-side version, a penalty kick-off decides the outcome. The goalkeeper cannot throw the ball beyond the halfway line in the air, or touch a teammate's back-pass with his hands. A player must shout clearly and audibly when trying to take possession of the ball, or when tackling an opponent. Most teams use the Spanish word "voy". Fouls are cumulative throughout the match and after a team makes three fouls in any half, every subsequent foul is punished with a double penalty and a direct shot from 8m out from the goal line.
In Football 5-a-side, there are no offside rules. Furthermore, the field of play is the same size as for FIFA Futsal: 20m wide and 40m ling. The side walls are between 1m and 1.2m high, meaning the ball cannot go out of play which ensures a more continuous flow of the game.
Blind football is magical. Even without sight, players are able to make mesmerising plays.
So what are you waiting for? Start playing football today!