The SDSC LIFE Mobile App is the first Integrated System for persons with disabilities in Singapore. LIFE embodies the following values that is aligned with SDSC's core mission till today: Pursue sports as a life-long journey, live in the values of sports to find independence, develop friendships and be empowered to maximize abilities through sports.
Comprising a members-management platform and a lifestyle mobile application, this integrated system is specially designed to congregate persons with disabilities (PWDs) to connect, share and pursue sporting opportunities with independence. The app will serve as a one-stop portal for PWDs to learn about physical and social rehabilitation opportunities through sports, record their sporting journeys, match them with complementary support, and inspire them.
The SDSC LIFE Mobile App is now available on the Apple Store and Google Play Store. Search for 'SDSC LIFE' to download the app today!
Follow the steps below or download a guide here:
Download the SDSC LIFE Mobile App by searching for it on the Apple Store or Google Play Store
Open the app and create an account
Sign in with your newly created account
Scroll through the app: Sign up for events, read our latest news, find out more about disability sports and more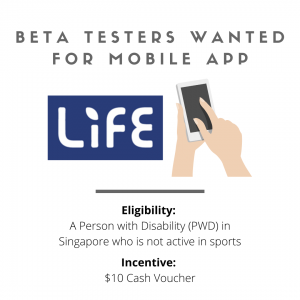 SDSC is recruiting beta testers who can help to provide feedback about SDSC LIFE Mobile App.
Please take note of the requirements below:
a) Eligibility: Persons with Disabilities (PWDs) residing in Singapore and who are not active in sports (engages in physical activity 0-24 times a year)
b) Pre-requisite for Surveys 2 and 3: Participants must have downloaded and used the SDSC LIFE App. Participants must also have completed Survey 1 previously.
c) Token of Appreciation: Eligible participants [as outlined in a) and b)] who complete this survey will be entitled to a token of appreciation of S$10 each.
VOLUNTEER RECRUITMENT: BE OUR LIFE APP AMBASSADOR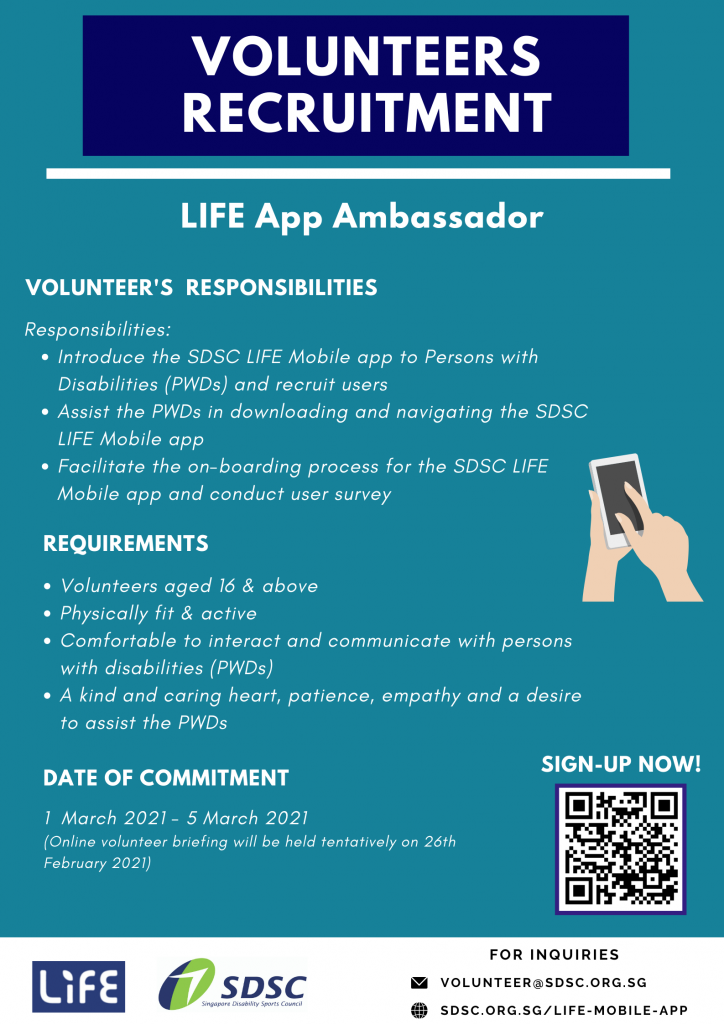 SDSC is on the lookout for volunteers! Get in touch with us if you would like to help us to recruit PWDs to download the SDSC LIFE Mobile App. Inquiries can be sent to: volunteer@sdsc.org.sg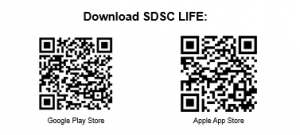 For listing of events relevant to PWDs and their networks of support, or if you have any inquiries, please contact the team at: lifeapp.support@sdsc.org.sg