SDSC held the SDSC Swimming Trials 2020 on 8 December 2020 and we sat down with Wong Zhi Wei, who took part in 4 events, for a quick chat. Zhi Wei has visual impairment and competes in the S13 class. Zhi Wei recently completed his GCE A-Level examination and is now fully focused on swimming and giving back to the community. The graduate of Eunoia Junior College is now clocking at least four hours a day in the pool as he aims to swim towards faster timings and new frontiers.
How was the SDSC Swimming Trials 2020 for you?
Zhi Wei: Especially due to COVID-19, I had less availability to train, and it is less convenient. But I find it is still okay. Even though I just finished my A-Level examination two weeks ago, I feel back in shape now. I hit most of my Personal Bests (PBs). I feel it is a step-by-step process. Currently now I am hitting my previous timings and I hope that by the end of December or January onwards, I will be able to break my previous PBs.
Having to balance swimming and studies must not have been easy. What adjustments were made?
Zhi Wei: From February onwards, I lowered my swimming down significantly. I lowered it to one or two times a week. By August, I didn't train at all as I prepared for the A-Level examination in November. I don't feel that a'level or COVID-19 is an excuse for me. Right now I am just doing what I can to get back. It may have been an obstacle but it is already done. While waiting for my results to come out in February next year, I will try my best to get back my timings and qualify for next year's ASEAN Para Games and subsequent swimming meets.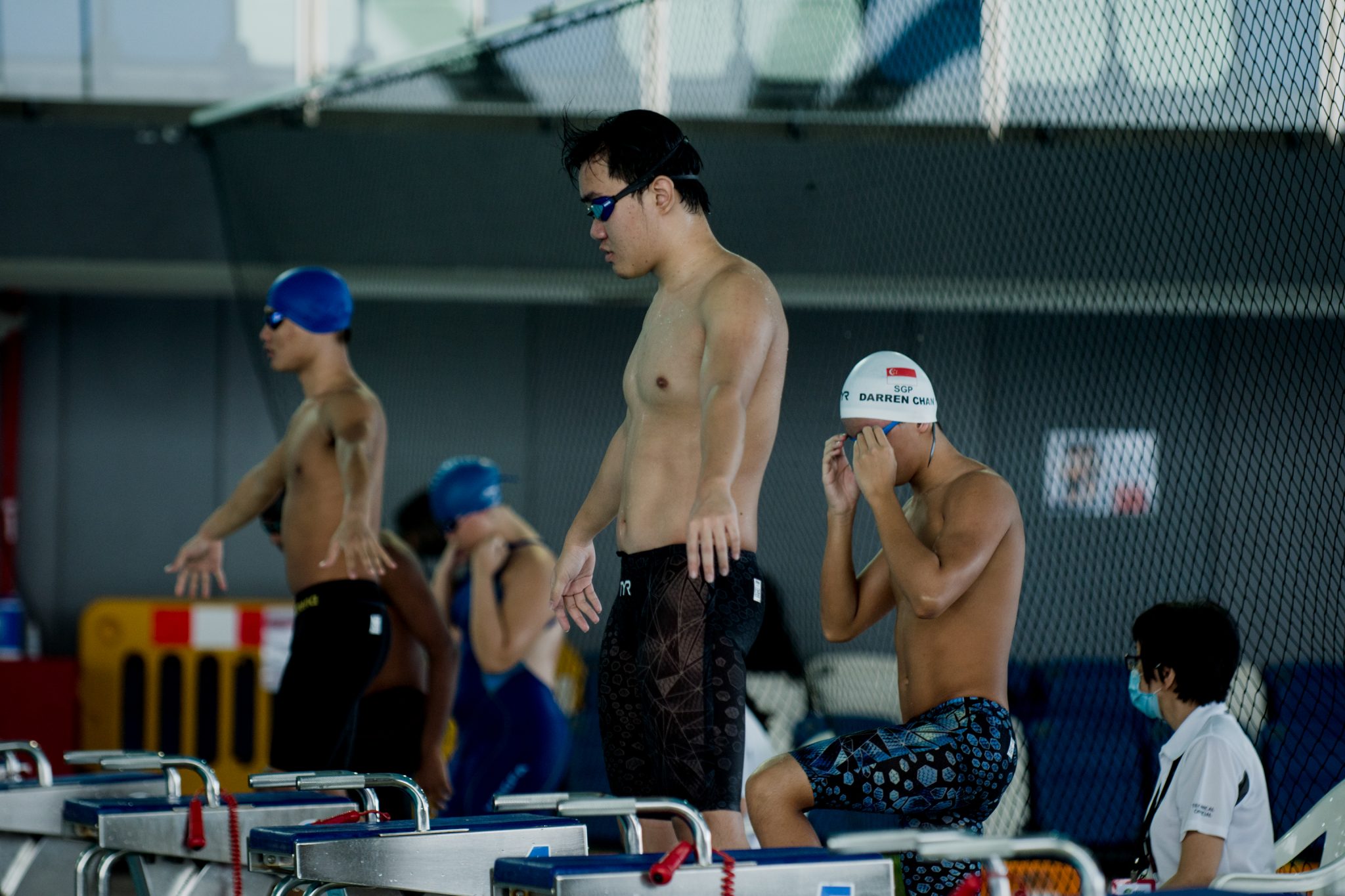 How does it feel to be back in the pool?
Zhi Wei: It's quite refreshing to be back. It is the first time in nine months that I have competed. It felt like a breath of fresh air. I wasn't so used to the competition feeling so I felt quite rusty. I feel happy swimming that many events. It's quite funny how so many events make me tired but I like the fact that I am doing it. I do feel a sense of relief that I am getting back in the game. I hope to kick on and improve timings and my skills in swimming so that I can pursue my hopes of qualifying for 2024 in Paris.
Apart from swimming, what's next for you as you wait for the next phase of formal education?
Zhi Wei: I am thinking of pursuing an arts programme, either at the National University of Singapore (NUS) or the Singapore Management University. I am thinking of pursuing Economics or Political Science, or the Philosophy, Policy and Economics programme offered at NUS. These are the areas which I am most interested in.
Another thing would be to hopefully reach out to SDSC or other organisations, to see if there are opportunities to be a part of outreach programmes, to encourage people with disabilities to take part in sports. That's what I think I can do while waiting for my results, as a way to give back to the community and share my experiences. I want to get more involved in the sporting and disabled community like Pin Xiu and Wei Soong. I hope to have a larger role to play in the swimming community as a whole.
Results of the SDSC Swimming Trial 2020: All Results
Photo album of the SDSC Swimming Trial 2020: http://bit.ly/SDSCSwimTrials2020Photos