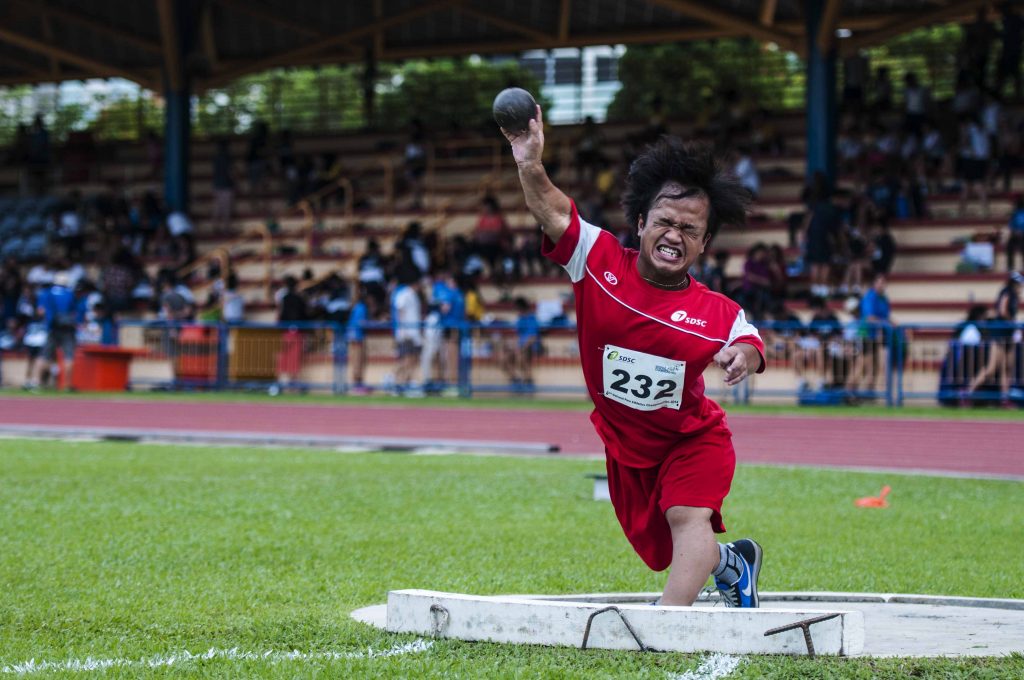 Historically, Para Athletics' only event was wheelchair racing and was organized as rehabilitation efforts for disabled World War II veterans. However, come the 1960s, the then para-athletes dedicated themselves to raise awareness about Para Athleticism. Since then, their efforts were handsomely rewarded as Athletics for the disabled grew exponentially. Furthermore, the influence of technological advancements has also allowed para-sports to achieve feats once thought unimaginable; some athletes compete in wheelchairs while others are equipped with prostheses. With both factors combined, Para Athletics now boasts the largest number of events and participating athletes than any other sport at the Paralympics.
Modern Para Athletics consists of a range of sporting events that involve competitive running, jumping, and throwing. In fact, because masses are often drawn toward the heroics of the swift sprinter, the tenacity of the distance runner, and the herculean feat of the thrower, Track & Field is often touted as the showcase event at the Paralympic Games. Track events in the Paralympic Program (Singapore) includes the distances of 100m, 200m, 400m, 800m, and 1500m. Field events include Javelin Throw, Club Throw, Shot Put and Long Jump. Though some events have specific classifications, Para-Athletics is generally open to athletes from both genders of all disability groups.
To be eligible for Para Athletics, a person must have the eligible corresponding impairment type. There are 10 of them—8 are physical impairment types, as well as visual impairment and intellectual impairment:
There are also Sport Class Classifications, which ensures that athletes with impairments that have similar impacts on sport performance will compete against each other. The classifications for Para-Athletics can be found here.
Athletics classification masterlist can be found below:
Physical Impairment (As of 27 December 2019) – HERE
Intellectual Impairment (As of 8 October 2019)  – HERE
Benefits of Athletics
From getting you physically fit to building your tenacity/perseverance, Athletics certainly plays a significant role in grooming a fine athlete. However, it can also help build character through improving one's physical and mental tenacity, and psychological confidence. For instance, wheelchair racers can gain lower body independence in tandem with strengthening their core muscles and improve joint flexibility. Track and field athletes also achieve greater limb and core strength, as well as increased hip mobility. In all, being active will undoubtedly prove advantageous for any individual.
Dubai 2019 World Para Athletics Championships
Dubai, United Arab Emirates, will host the 2019 World Para Athletics Championships from 7-15 November 2019. The championships will take place at the new athletics stadium of the Dubai Club for People of Determination and will be run under the patronage of Crown Prince of Dubai, HH Sheikh Hamdane Almaktoum.
The World Championships will not only be the pinnacle of the Para athletics season in 2019, but will also act as the last major opportunity for athletes to gain slots for the Tokyo 2020 Paralympic Games. More than 1,300 athletes from more than 100 countries are expected to take part in the competition.
Overview of details: