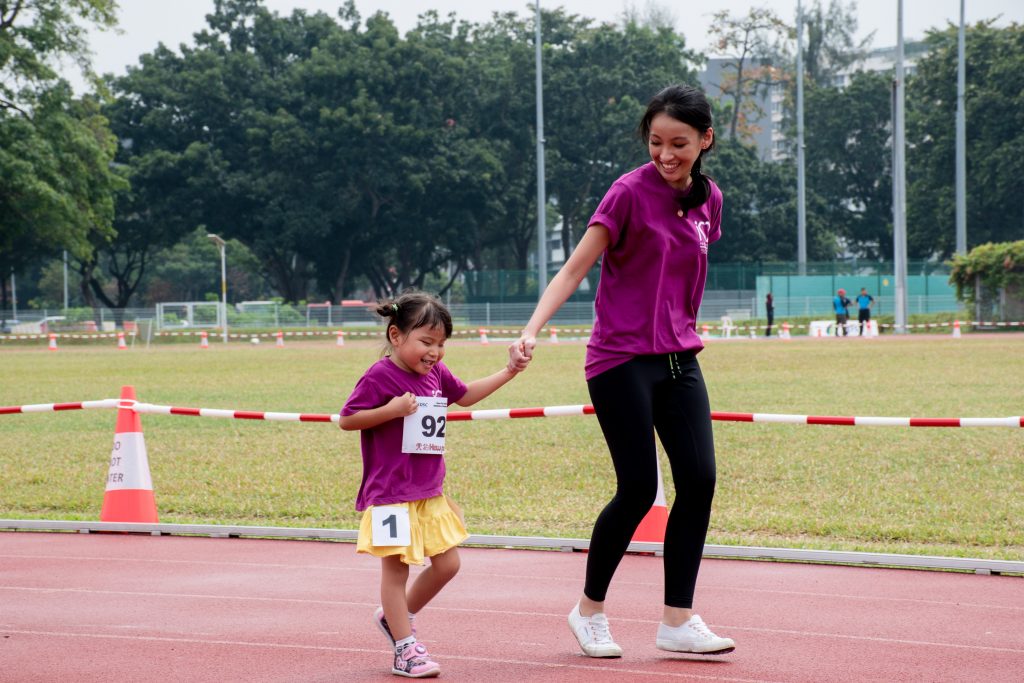 To encourage early intervention through physical activity and help young persons with disabilities enjoy participation in sports, the Singapore Disability Sports Council added a Finisher event to its annual national para athletics youth championships in 2018. The event has seen an encouraging increase in its second year, from 30 participants in 2018 to 61 in 2019.
The Haw Par National Athletics Youth Championships 2019, held at Kallang Practice Track today, welcomed 138 participants across 23 events offered in track and field disciplines. Amongst them was 5-year-old Ruri Fuchu, a student of iC2 Prephouse, a life skills preparatory centre for children with low vision. Ruri, who has Leber's Congenital Amaurosis, debuted in the 60m competitive race and 100m non-competitive finisher event.
Mrs Yuko Fuchu, mother of Ruri, was present at the championships to cheer her on. Ending the day with Ruri's first athletics achievements, Mrs Fuchu shared, "Competition like this gives my kid the opportunity to keep fit and meet others."
2019 marked the first time that the national championships lowered its age limit from 7 to 5 years. Ms Kelly Fan, Executive Director of SDSC, said, "We have observed the growth and impact of early intervention centers. Since we organise the national youth championships annually, we decided to maximise our resources to provide an opportunity for younger children with disabilities to gain their first thrills in physical activity and unlock new milestones. This will complement the intervention programmes to emphasise the multi-faceted benefits of sports."
Gracing the event were Mr Toh Boon Yi, Chief of Singapore Sports Institute, and Mr Tarn Sien Hao, Group General Manager of Haw Par Corporation Limited. 40 employees from Haw Par Corporation Limited also took time off work to turn up in strength to cheer the young participants on.
###