Footballers want to play The Beautiful Game. To do so, they need to maintain their physical fitness, have chemistry with their teammates and most importantly, spend lots of time with the football. The COVID-19 pandemic threw a spanner in the works for SDSC's Cerebral Palsy (CP) football team, after months of preparation for the 2020 ASEAN Para Games that was due to take place in The Philippines. The event was eventually cancelled.
This meant that the last official tournament or competition that the Cerebral Palsy (CP) footballers, or CP Lions, took part in was the 9th ASEAN Para Games held in Malaysia in 2017. Since then, opportunities have been few and far between with the CP Lions traveling across the Causeway for training tours and friendlies in 2018 and 2019.
For the majority of 2020, the CP Lions had to halt in-person training because of restrictions in place due to COVID-19. They maintained their fitness levels through a customised home-based training programme and kept in touch with each other through Zoom.
Back then, Coach Mohamed Azhar Mohamed Idros praised the team spirit and said "all the players are disciplined, dedicated and have a positive mindset".
It is this positive team spirit that has seen the CP Lions emerge stronger. With Singapore now in Phase 3 of the post Circuit Breaker COVID-19 reopening, football can be played in groups of eight. The CP Lions were looking forward to showing their prowess at the 2021 ASEAN Para Games in December, which will be hosted by Vietnam. Unfortunately, CP Football will not be one of the sports contested at the biennial Games.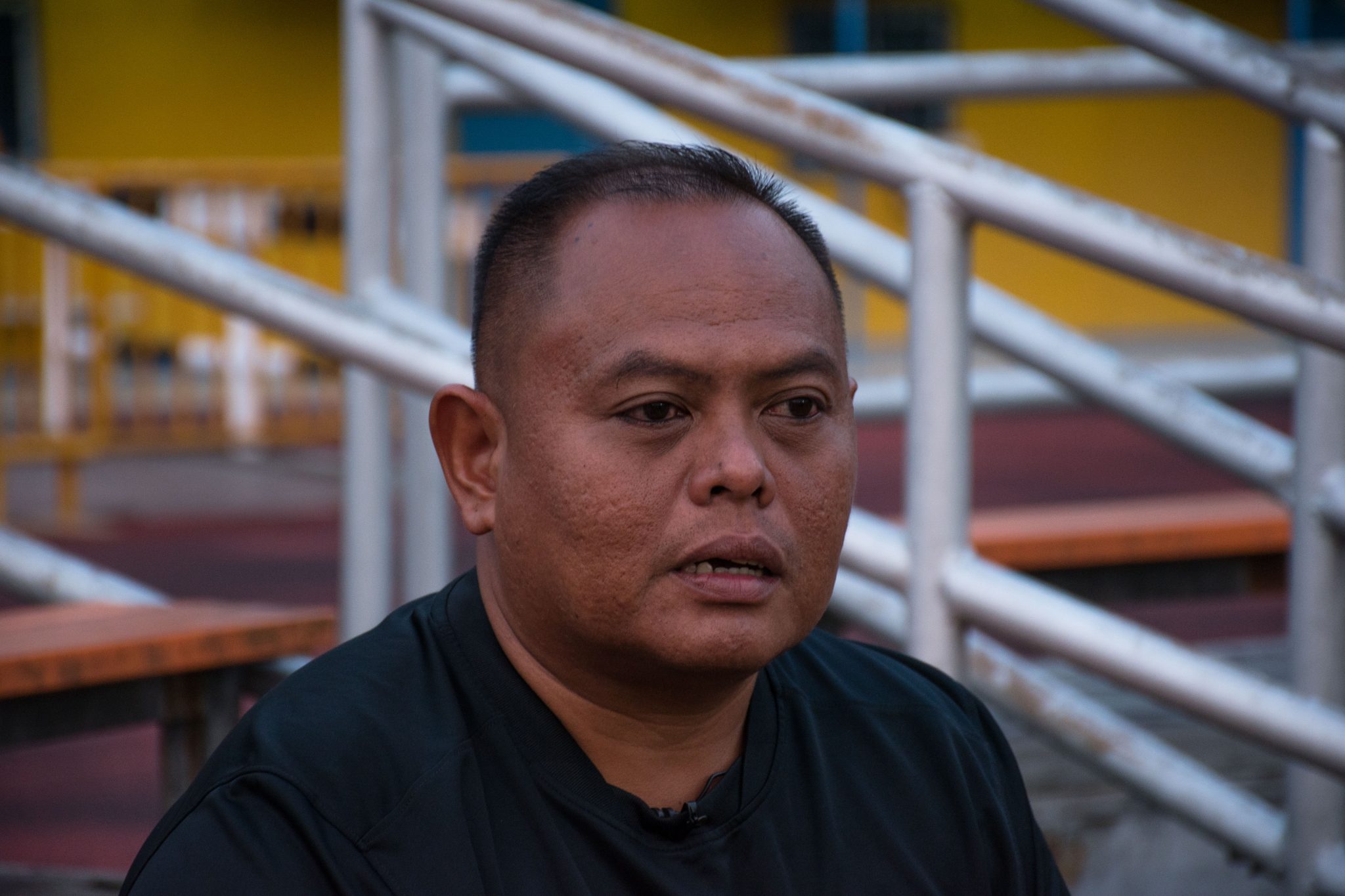 "If there is no ASEAN Para Games, we will look at restructuring the programme to be 4-a-side, in line with existing government regulations. The love for football must and will still be there," said Coach Azhar.
Unfazed, the CP Lions are pressing on. Coach Azhar is keen to get the CP Lions back in shape and wants his charges to experience the feeling of competitive football again.
The team has been participating in the Our Tampines Hub (OTH) Futsal League Men's Open Season 4 in what is a 4 vs 4 format. The competition will run until June. As far as Coach Azhar can remember, this is the first time that a football competition has been inclusive and has allowed differently-abled individuals to go toe-to-toe against able-bodied opponents.
While the team has seen some heavy defeats, Coach Azhar and the team are unfazed. Coach Azhar is full of praise for the team's efforts given that this is the first time they are playing a small-sided 4 vs 4 game.
"I can give them 7 out of 10 for their performance. We are scoring goals against able-bodied individuals. This is a positive sign, they know that with this pattern or tactic, our team can score goals. Football is all about supporting each other, understanding movement of your own teammate. By playing at the pace of the able-bodied, they will outshine other CP football teams when the time comes. They will be faster and stronger," said Coach Azhar.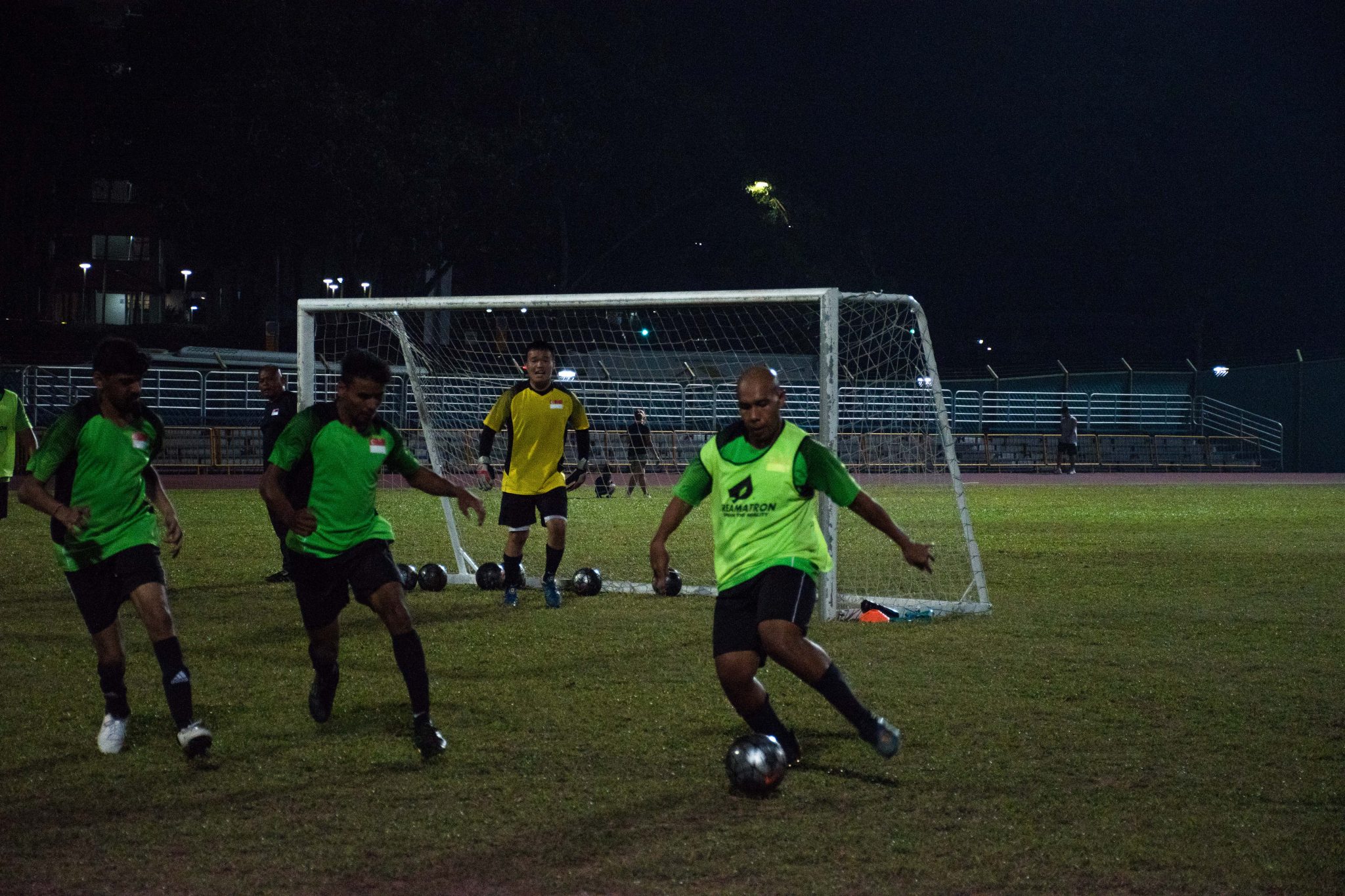 Khairul Anwar, captain of the team, acknowledged the team "needed the mileage" and called on his teammates to "keep going". Vice-captain Muhammad Mubarak Mohd Rastam concurred.
"It's been refreshing to play football competitively. I've learnt to be more focused in games and to continue to work harder and not give up. As a team we would want to be playing better tactically and build on our match fitness and stamina," said Mubarak.
The CP Lions have been quietly going about their business, training hard and improving as much as possible. They need all the support they can get, so that they can when the time comes and sport resumes, especially for football, they'll have the chance to play like lions and roar for Singapore.
Follow the team's progress in the OTH Futsal League Men's Open Season 4 here.