Exploring ideas to fundraise for charities in Singapore? Look no further. In SDSC's brand new series, In the Spotlight, we feature and speak to individuals, brands and organisations who have chosen to partner SDSC and to raise funds for disability sports in Singapore.
Every effort counts and helps to empower persons with disabilities to pursue sports and lead an active and healthy lifestyle.
You can give to SDSC online: https://www.giving.sg/singapore-disability-sports-council. More information on fundraising and donating to SDSC is available here.
Contact the team at corpcomm@sdsc.org.sg to discuss ideas. Thank you
Over the course of the school holidays, SDSC was proud to be the beneficiary of a fundraising campaign by Megan Chua, a secondary 1 student at National Junior College. Read on as she shares about the fundraising initiative, what she thinks about giving and her hopes for 2021.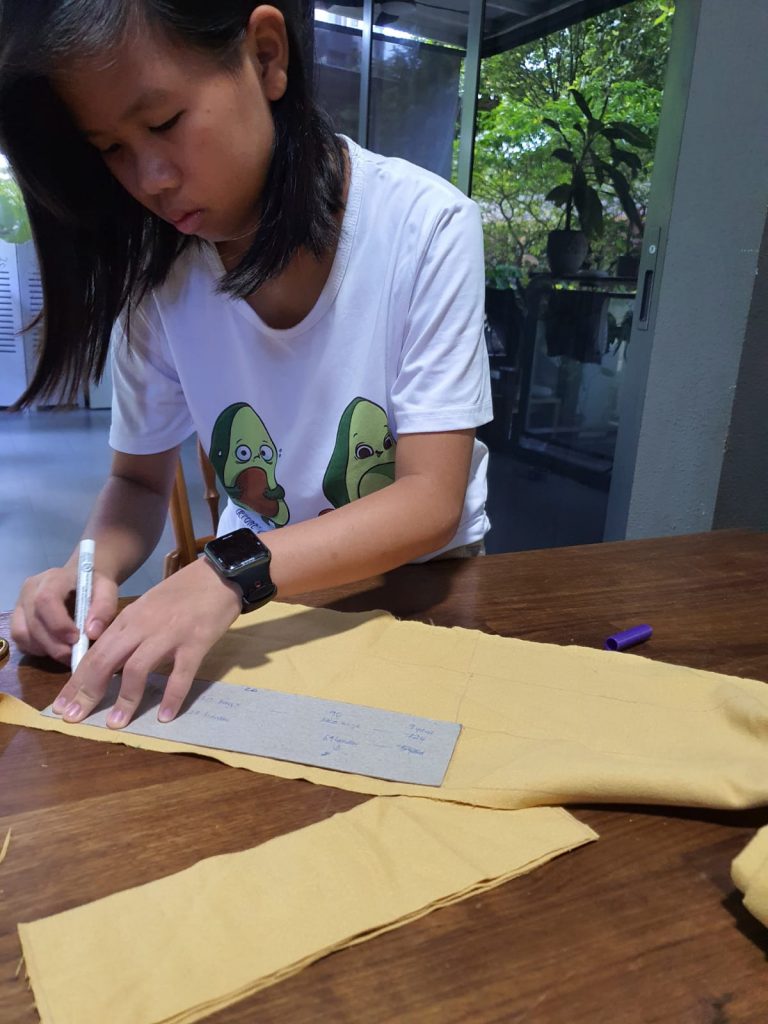 1. Please introduce yourself and how you came to get to know SDSC.
I am Megan Chua and I play softball. I love to read books from the dystopian genre, such as Hunger Games and Divergent. I came to know of  SDSC when my parents asked me which charity I wanted to donate or raise funds for. Since I am a softball player, I wanted to donate money to organisations that supported sportsmen. I was inspired by Ms Yip Pin Xiu when I watched her swim  in the 2018 Asian Para Games and hence I wanted to donate to an organisation that helps athletes with disabilities. My parents searched the web and we eventually found SDSC.
2. You first fund-raised for SDSC two years ago. How did you come up with the idea back then?
Since young, my parents always told me that I have to donate a portion of my savings to charity. Two years ago, my parents and I started learning woodworking and crochet. Hence, my parents and I decided that we can sell our handicrafts for a better cause and donate to charity.
3. This time round, you did a bake sale and produced some items such as a tote bag. Did you spend a lot of time and effort for this campaign?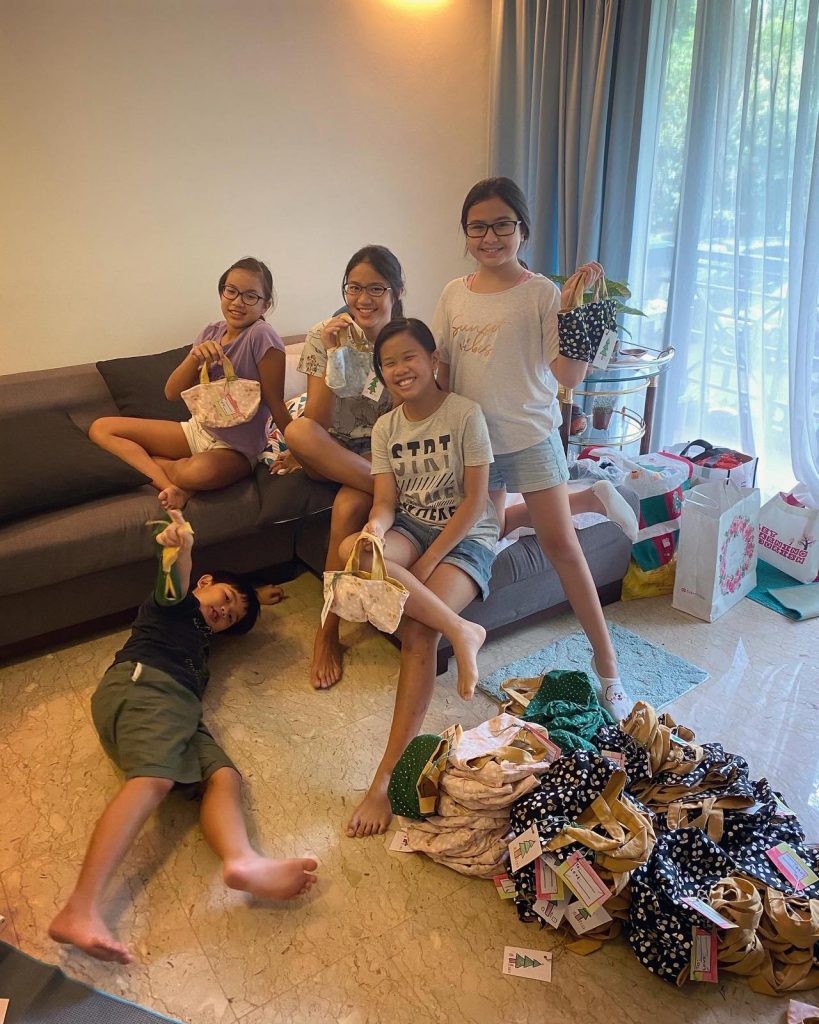 For this year, it was my mum's friend, Aunty Mellisa who suggested we end the year with a meaningful project. Hence, we decided to put together our skills for a meaningful cause. My friends Kate and Sophie are amazing bakers so they baked the cookies while my parents and I sew the bags since I learnt how to sew last year. Kate's sister is good at drawing and she designed the tags. We did spend a lot of time on this. We had to decide what to sell, choose the fabric, sew, bake, pack and design the tags; each taking on a role that we are best in. As the three families all support different causes, we decided that each family choose a different charity to donate to, namely Project Audible Cheer, SPCA and SDSC. We feel that it is all worth it as we are doing it for a good cause.
4. You managed to raise $725. How does that feel?
I think when we raised $725 for SDSC, my friends and I felt very accomplished and felt that we had done the right thing. It was as if our heart was filled with a warm fuzzy feeling.
5. What does giving mean to you?
For me, I feel that giving is something we do out of our own goodwill, to want to help others without wanting anything in return. Giving allows me to make a change in this world and put smiles on other peoples faces. Giving is also like a ripple, the more we give, the further the ripple spreads and more people would be inspired to do so. For example, in the book, 'The Giving Tree', by Shel Silverstein, the boy wanted many things from the tree, her apples, her leaves, her wood, her trunk and her branches just so he could be happy. The tree gave him everything he wanted and wanted nothing in return just so that her boy could be happy and she would be happy. I think this is the definition of giving and we should learn from the tree. Another example is, from the book 'Each Kindness' by Jacqueline Woodson. In the book, the teacher talks about how each little thing we do, goes out,like a ripple, into the world. This is just like how when we give our actions are like ripples and will spread and each kindness makes the world a little bit better.
My friend, Kate, who helped me in our fundraising effort in 2018 and baked the cookies this time too has this to say, "Giving means to take time to bring joy to others in need. It doesn't need to be a physical item, it can also be just lending a listening ear when they need it. So it makes us feel happy being able to do this while spending time with our friends and giving back to society." My friend, Sophie, who baked the cookies too said this "I feel it is more meaningful to create products that people can use or enjoy in fund raising efforts. This way, donors also have a momento for their generosity. Being able to support the charities in our small way makes us very happy."
6. How can people be more giving?
I think that people may want to start by donating a small portion of their money to a charity of their choice or they could start giving by smiling at others and brightening up their day. They could also volunteer at organisations to help people.
7. What are your hopes for Singapore in 2021?
My hopes for Singapore in 2021 would be that we can recover from this pandemic and emerge stronger together. I hope that we can continue to support our athletes who are disabled to pursue their dreams. I also hope that we will be able to have our National School Games!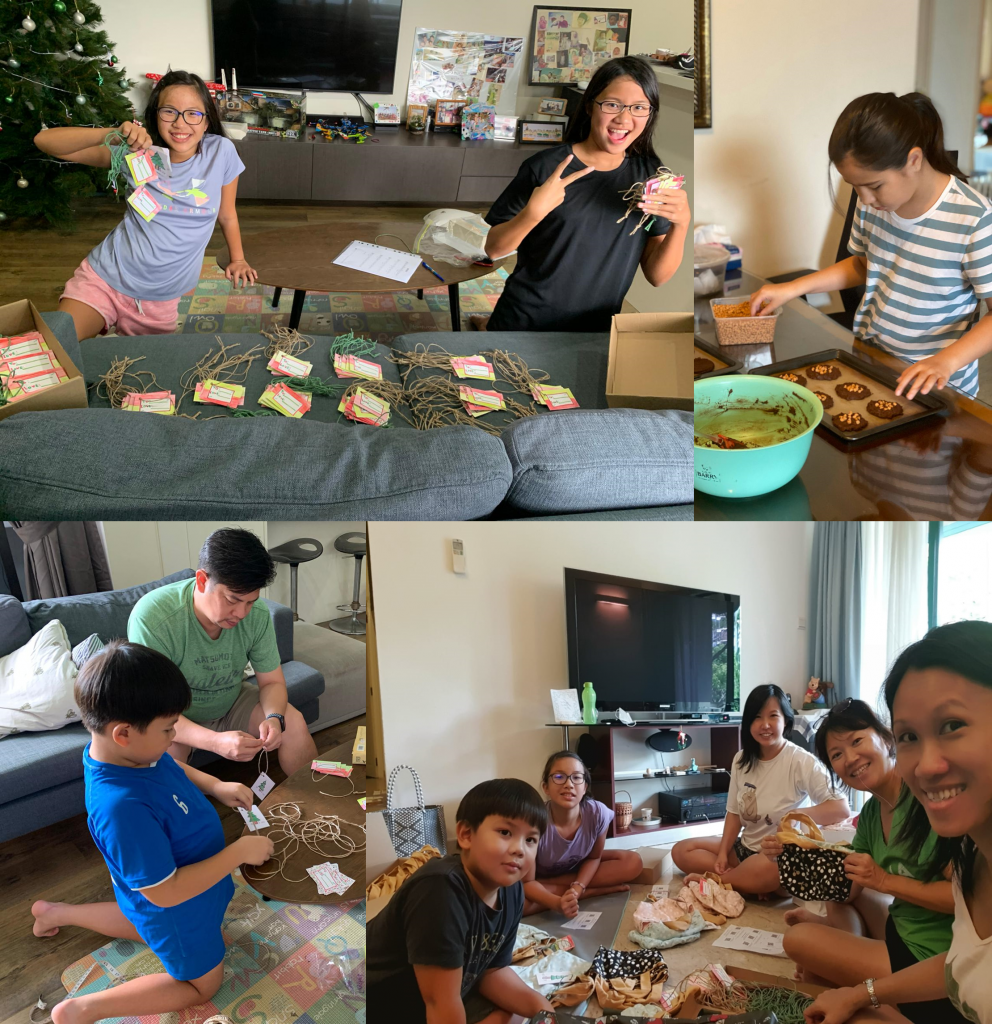 A big thank you to Megan, her friends and their families for the efforts in fundraising for SDSC!