Increasing the number of individuals with disabilities being physically active has always been the priority of Kevin Wong, the outgoing president of Singapore Disability Sports Council (SDSC). We sat down with Wong to reflect on his four-year term with the SDSC and discussed what is in store for him in the road ahead.
Wong was appointed as the Executive Director of SDSC in 2005. Before joining SDSC, Wong was a key player in the Singapore Sports Council (now known as Sport Singapore) and Singapore Sports School. Under his leadership, he brought local disability sports to greater heights, overseeing a tenure which saw Yip Pin Xiu bring home Singapore's first-ever Paralympic Gold medal at the 2008 Beijing Paralympic Games. He also spearheaded the formation of the Disability Classification and Research Centre (DCRC) in Singapore.
When the opportunity arose in 2016, Wong decided to run for office to serve as President of SDSC. Tapping on his years of experience in para sports, he recognised the tendency of persons with disabilities (PWDs) to refrain from picking up sports as it requires a high level of commitment. However, he emphasises the need to be active as a means to discover one's abilities.
"Once you're physically active you can discover your true abilities and then we will welcome you to explore and pick up a sport, but the first and foremost is to be physically active," said Wong.
Under his leadership, SDSC identified technology as a great enabler for the organisation to leverage on. In an attempt to build a digital ecosystem, a mobile app called "SDSC LIFE" was launched in 2020 to bridge and facilitate communication between SDSC and all stakeholders to engage with individuals with disabilities, their families and volunteers. The beta version of the app has been released and SDSC is gearing up for an official launch in March 2021.
Event Highlights Through the Years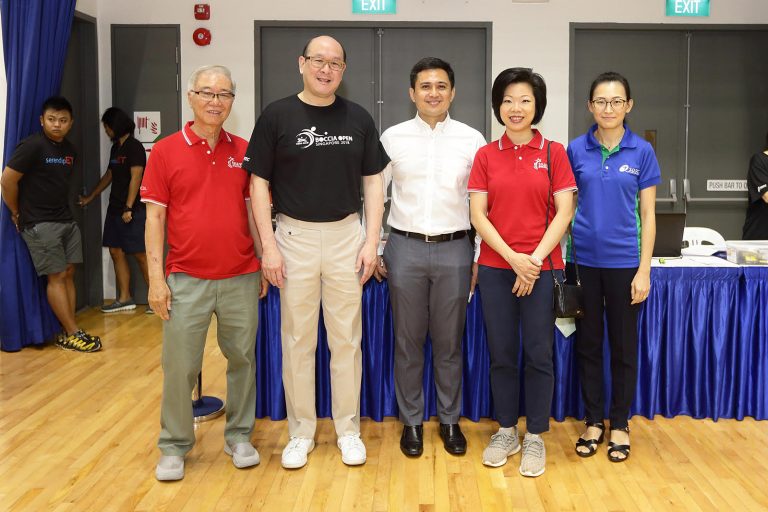 When asked about the events he remembered fondly, Wong mentioned the Tiger Balm Singapore Boccia Open in 2018 as one of them. The event returned to Singapore after a ten year absence. Boccia is unique to para sports and does not have an Olympic counterpart. Wong and his team worked towards growing the sport and increasing its awareness in Singapore. A lot of effort was made to groom the technical expertise of coaches and international level classifiers, combined with a key focus on developing a team of athletes who would become national representatives at the Major Games.
Wong believes that boccia will be a key model which other sports can replicate in terms of growth and achievements.
Another event that Wong holds close to his heart was the Singapore Disability Sports Awards (SDSA). With the support of Haw Par Corporation, SDSA was brought back in 2019, after the last Sports Awards had been held more than a decade ago in 2008. The event saw an opportunity for some of the pioneers of disability sports to be recognised, including Wong's own mentor, Mr Frankie Thanapal Sinniah, PBM, BBM, who received the Lifetime Achievement Award.
"I wouldn't be here without him. He was the one who took the time to introduce me to disability sports, slowly show me the ropes, introduce me to the network and that has sustained me and helped me along my journey during my term as Executive Director and just concluded as President," said Wong.
The Tokyo 2020 Paralympic Games, while postponed, will also be an opportunity for sport to be a shining, unifying light for the world, said Wong. He has his eyes set on supporting the swimmers, archer Nur Syahidah Alim, and cyclist Steve Tee and his pilot Ang Kee Meng. Yet, what's most important is that "they qualified and they got there" and it is crucial for Singaporeans to lend them our support.
Commitment to Continue Contributing Through Storytelling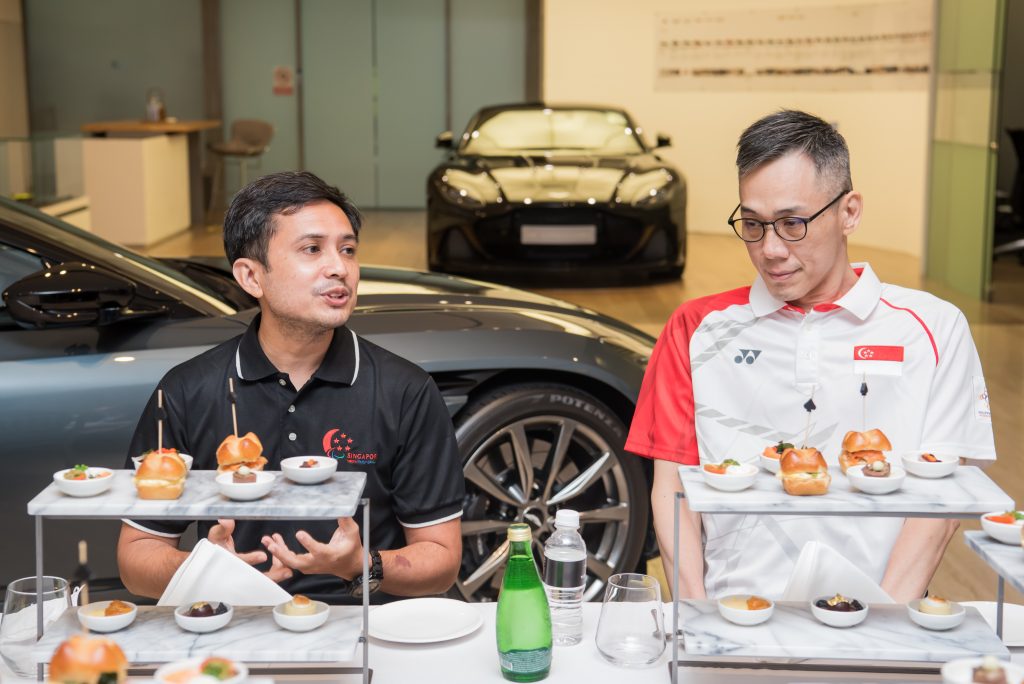 Wong plans to stay involved in the para-sports scene, mainly through storytelling and lending expertise through digital capabilities such as streaming of live disability sports events and "isn't running away".
"There's so many stories to be told. When Joseph Schooling came back, the country rallied behind him, but the country also rallied behind Paralympic swimmers Yip Pin Xiu and Theresa Goh when they came back from the Rio Games. So I think there's a lot more that our athletes as individuals can inspire Singaporeans," said Wong.
As Singapore moves towards a more inclusive society, Wong looks forward to seeing more changes to come, and he'll be right there contributing and continuing to serve.