The Haw Par Para Sports Bursary aims to support deserving Persons with Disabilities (PwD) from disadvantaged backgrounds to shine in sports. An estimate of 20 bursaries would be given out each year, ranging between values of $900 and $1,800, to help cope with sport-related expenses that are not supported or subsidised by other funding channels.
A total sum of $42,800 was given out to 31 beneficiaries in the 2019 edition of the Haw Par Para Sports Bursary Awards.
One of the 31 beneficiaries was Ho Jing Rui Gareth. We spoke to Gareth about receiving the award in 2019, and how it has helped Gareth to pursue his dreams in the sport of boccia.
What are your sporting dreams or goals?
Gareth: My dream is to represent Singapore at the Paralympics and to make Singapore proud.
How are you working towards achieving it?
Gareth: I go to training four days a week and I do player analysis of other players, to learn about their strengths and weaknesses.
Who are the people you would like to thank for your sports journey so far?
Gareth: I would like to my coach, family and friends, for their encouragement and support.
How has sport changed your life?
Gareth: Sport has help me to be more confident and motivated in life.
How has the Haw Par Para Sports Bursary helped you in the pursuit of sports?
Gareth: The bursary helped me in transportation to airport during overseas competition, routine training and medical appointment.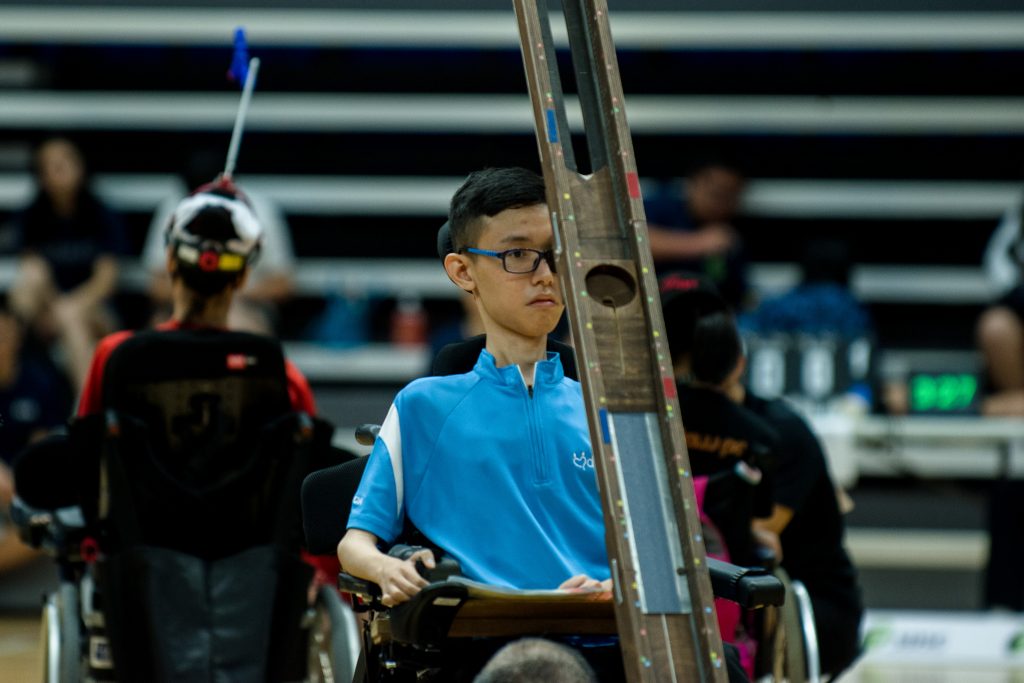 How can Singaporeans show more support for para sports?
Gareth: To have more awareness of para sports and spectate in para sports events.
What does #DefyLimits mean to you?
Gareth: No matter what challenges are thrown at me, just do my best and give hundred percent effort.
The application period for this year's Haw Par Para Sports Bursary are now OPEN. Please find more information here.