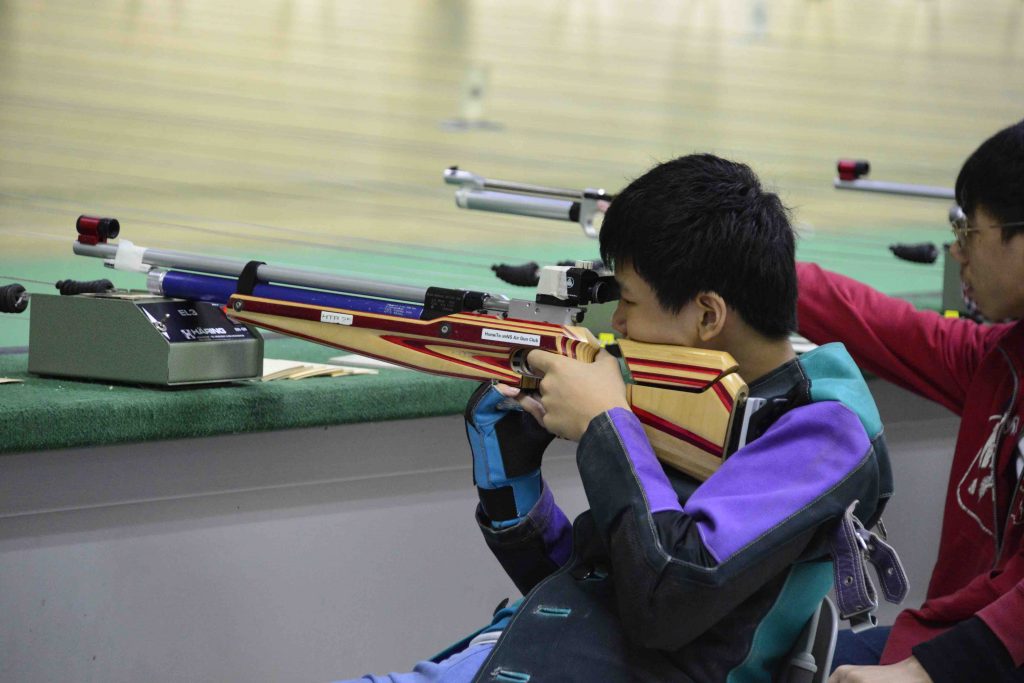 Para Shooting was first introduced in 1976 at the Summer Paralympics and is widely practiced across many countries today. This sport involves the athletes competing with rifles or pistols and shooting at a static target from a distance. Depending on the event, the distance between the athlete and the target may be 10m, 25m, or 50m long.
The governing body for Shooting is the International Paralympic Committee (IPC) which is also coordinated by the IPC Shooting Technical Committee and Management Team. It follows the rules of the International Shooting Sports Federation (ISSF) along with its own rules for Paralympic Shooting.
In Shooting, Para Athletes may use special equipment for support. Each competitor shoots at 10 concentric score rings, and the score of each ring varies from the scale of 1 to 10, with 10 indicating the highest (centre scoring ring). However, in certain events, the scoring zone is further divided into a decimal scoring system in the competition, with 10.9 as the highest score for a shot.
Athletes are classified into three different sport classes for Shooting, namely: SH1 (Pistol), SH1 (Rifle) and SH2 (Rifle):

Benefits of Shooting
Shooting largely focuses on the athlete's skills of accuracy and control, hence, improving his/her stability, balance, and concentration. As in any sport, practice and effort go a long way and shooting requires a high amount of commitment and dedication. Thus, it builds the athlete's level of resilience and sportsmanship.
Shooting is often mistaken to be an easy sport, but in reality, it is challenging and requires a great deal of focus. As such, it has the capacity to enhance one's hand-eye coordination, mental discipline and ultimately helps to boost confidence levels. Research has shown that Shooting aids in alleviating stress and pressure through adrenaline spikes, making it an excellent choice for physical improvement and growth.